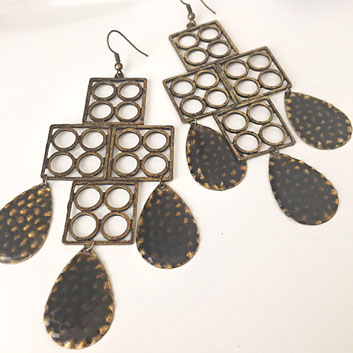 So what really means "reclaimed"?
What is this buzzword going around? You have surely seen it, heard of it, I for one definitely use it a lot.
To reclaim means to recover material (perhaps even what is considered waste material) for reuse. Reclaiming does not strip a material of its nature, use, or even original purpose. Rather, it breathes new life into it, renews it, reforms it perhaps to another desirable state. Good stuff, right?
"Reclaimed wood" for example, is wood that has been discarded. Instead  of taking it to the trash, it is rescued to be reused, hence it is called re-claimed. Doing this is obviously beneficial to the environment, in that both reduces landfill waste, and greatly limits the need of new timber, therefore conserving forests. An old fishing boat, could turn into a gorgeous coffee table!
Reclaiming is a sustainable practice that has many uses, the possibilities are endless. Our summer home, for instance, is built entirely with salvaged local stones! It was a slow and painstaking process for the design team scouring through old farmhouses, just to find the right colours and sizes, but the result has been so rewarding.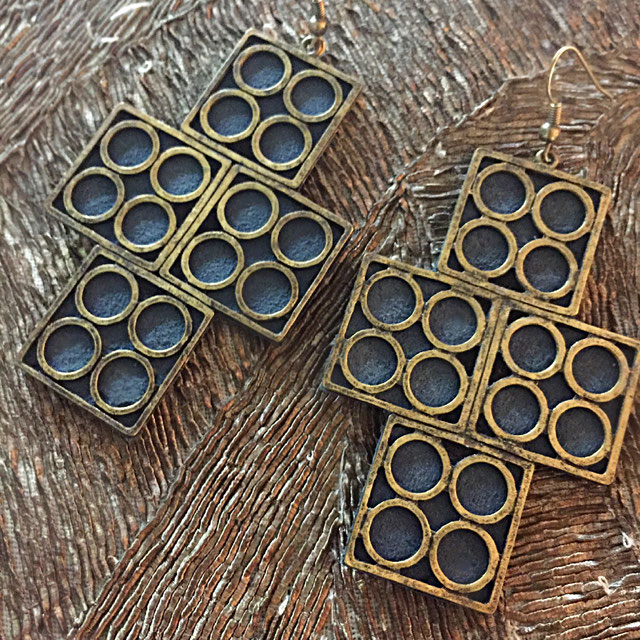 In jewelry making, one can reclaim old jewelry pieces, stones, beads, metal, and use them to make new jewelry. Unlike recycling, e.g. by melting the metal, reclaiming in that sense would leave the elements intact. And their purpose -of adornment- would remain the same.
All things age, as we do. Yep, tell me about it. Sometimes metals deteriorate, clasps can break and become unusable, stones get loose. Even when a piece keeps well over time, the design may become  too old-fashioned, or no more relevant to one's current style aesthetic, the colours may not be exactly right, or simply the need for something new may arise. We've all been there.
And where do old jewelry go when they die? Hopefully not in the dreaded landfill, where glass beads could take up to a million years to break down into grains, most plastics up to 800 years to decompose -if at all-  as is the case with metals. In a perfect world, old jewelry ends up at antique, vintage and thrift stores, flea markets and swap events, in other words all of my favourite haunts!  
Oh the thrill of the hunt!
Nothing like finding a great old piece with amazing potential to get the creative juices flowing! Yes, I am like dr. Victor von Frankenstein on the workbench, albeit a slightly more fabulous and a slightly less conflicted maniac version.
How I love taking it all apart, dissecting every single element, and getting crazy with hardware tools, paint, textiles, and everything but the kitchen sink, to create a totally different piece of jewelry.
Oftentimes, however, all that is needed is a simple, straight-forward, minimal intervention. Just a little touch, to make an old piece look fresh and current, while still preserving the original character. As is the case with this vintage pair of earrings. 
Follow the photo journey of this simple, but impactful, transformation! Sometimes a little goes a long way. (But you never heard it from me).
---
begone teardrops!
Wipe your tears away beautiful earrings! You have been rescued! Such a strong geometrical shape deserves to stand alone. The resin-sealed teardrop elements will be used on a necklace later on.
enter vintage leather
I decided to use the suede side of the leather. I loved the juxtaposition of the lovely antique gold patina, and the matte charcoal grey. Gave it a gentle brushing to refresh it, lift the nap, and create texture. I then traced the exact shape, applied leather glue, set them under weight, and waited patiently for a full 24 hrs. That was probably the hardest part, as patience is not a skill I possess. Then I finally  cut around the metal with a precision blade. One of the joys of being married to a swiss architect is access to fancy precision tools!
Gorgeous charcoal suede peek-a-boo, smooth leather backing!
360 degrees of goodness, am I right?
Tah-dah! The LIMELIGHT** earrings are born! To the right you see actual footage of me working in my atelier.
---
one pair, many styles.
A strong and clean look, with heaps of character, can easily be worn from day to night. Add a black blazer and a crisp white shirt for the workplace, match it with a t-shirt and denim for a casual look, play it up with spikes and chains for a bit of an edge. Or soften it with some silk chiffon, romantic pleats, and a hint of a cleavage for date night. Yes, chances are your partner will not care much about earrings, so you've got to be inventive.
---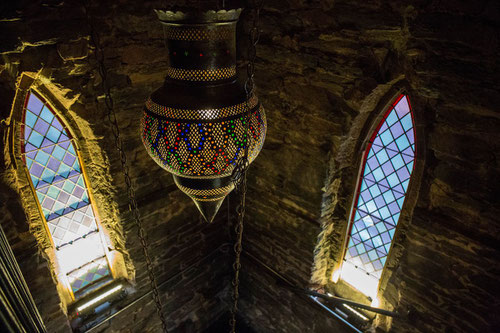 ** BONUS MATERIAL
What's in a name? 
In the very early 90's I found myself in New York. First night in Manhattan I went out to a nightclub, that was The Limelight. It was an industrial, rock, and goth music hub, and formerly an Episcopal Church of the Holy Communion. 
The club was later to become quite infamous before closing down, you can read a lot about its interesting history online, and there is a rich archive of popular culture references out there too.
But for whatever reason, the minute I freed the earrings from their dangly drops the Limelight was the first thing that came to my mind! 
---
LIMELIGHT
Vintage, reclaimed metal elements, vintage leather.
LIMELIGHT vintage leather and brass earrings
Available
Ships within 1-3 days